BACKGROUND:
Our client, a leading provider of Business Process Management (BPM) software and services was struggling to drive demo request leads.
CHALLENGE:
We analyzed website behavior and identified 2 root causes:
Visitors were not finding the "Request a Demo" Call-To-Action (CTA) which was the client's top priority action.
Visitors that did click through to the demo page were not taking action and completing the registration form.
SOLUTION:
Avid Demand's testing strategy involved a two-phase approach:
Phase I: Increase visitors' awareness of the request a demo option, by increasing the prominence and relevance of this CTA within the site's main menu navigational menu.
Phase II: Increase the number of prospects who actually complete a registration form to request a demo by improving the perceived value and desirability of this action.
Phase I Results
Testing the CTA button in the main header navigation increased both traffic to the "Request a Demo" page and form submissions on that page.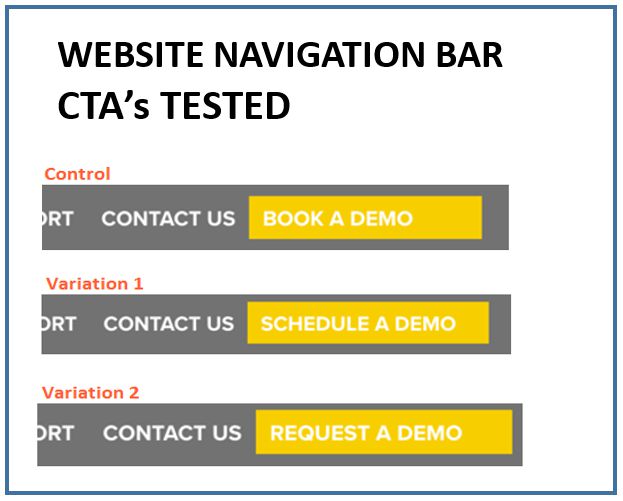 Variation 2 ("Schedule a Demo") was the winning CTA version
Increasing clicks by 418.98%, and
Increasing leads (registration form submissions) by 127.05%
Phase II Results
We tested the overall look and feel of the Demo page as well as the page content. We also tested a 2-part registration form.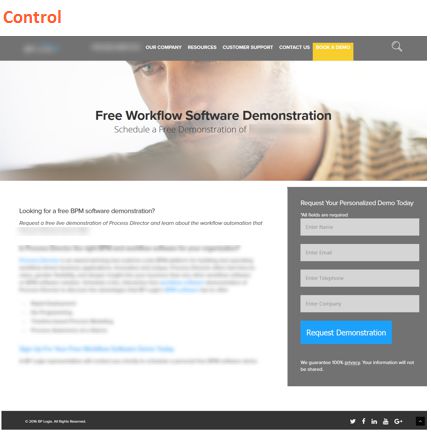 ---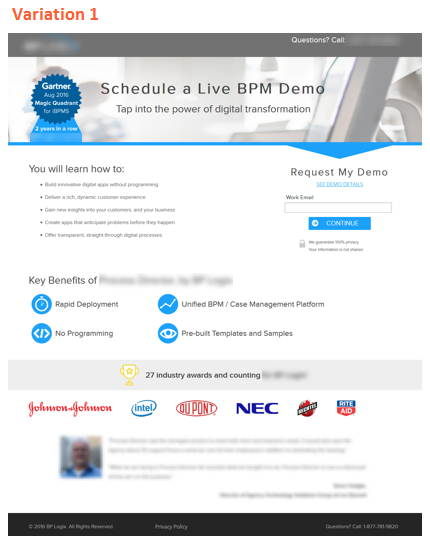 Variation I of the test increased conversions (registration form submissions) by an additional 58.57%.
Reasons for the improved conversion rate include:
Page clearly states benefits of the demo
Page specifically states what prospects will learn
We implemented a 2-part registration form (with a shorter form on the initial landing page).
SUMMARY:
This two-phased testing approach made the DEMO more visible, more appealing, and generated significantly more quality leads.
Don't Miss a Beat!
Receive current information, expert advice, helpful tips, and more…
* Your privacy is important to us.