Background:
Our client is one of the largest hospital organizations in the nation. They have 208 hospitals in 29 states, with more than 135,000 employees and 27,000 physicians. This company relies on Avid Demand (formerly SmartSearch Marketing) to improve their local online marketing results.
Goals:
To be prominently and accurately listed in local search results when a prospective patient searches – by location, hospital name, physician name or area of specialty.
Ensuring that prospects can easily and accurately contact hospitals, clinics and physicians.
Drive traffic to corresponding local web pages for detailed information.
Solution:
Avid Demand created a comprehensive local search marketing solution that included:
Creation, management and optimization of individual local business listings
Distribution of regional company information across local sites and medical directories
Results:
100% of local search listings contained accurate Name/Address/Phone number – within 3 months.
Visibility in local search results improved by 250% – in 9 months.
Website traffic, from local websites, increased by over 750% – in less than 15 months.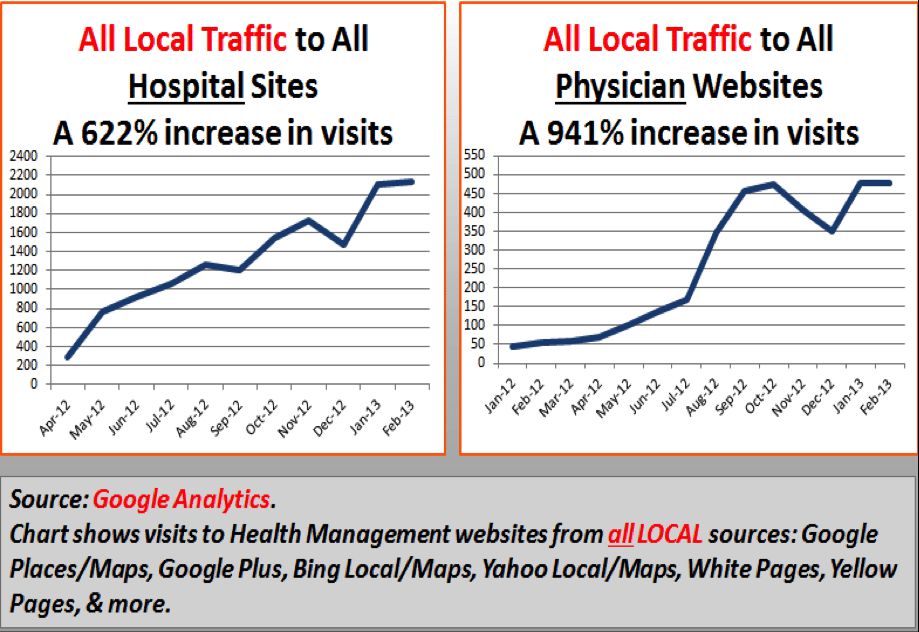 Don't Miss a Beat!
Receive current information, expert advice, helpful tips, and more…
* Your privacy is important to us.