Background:
Our client, a leading provider of Business Process Management (BPM) software was doubting the effectiveness of paid digital channels for lead acquisition purposes. Under previous management, the majority of their ad spend was focused solely on Google Ads. Performance had plateaued and Cost-Per-Lead (CPL) was on the rise.
Challenge:
After analyzing their campaign and lead flow, we determined the following:
Google Ads did allow our client to reach their specific target audience.  Leads were plentiful, but this strategy was not reaching the buyer at the right time. We discovered that most Google leads were still in the exploratory phase and not ready to engage with the client's sales team.
Furthermore, due to large number of advertisers in this space, the Cost-Per-Click (CPC) and Cost-Per-Lead (CPL) associated with Google Ads was very high.
Solution:
Avid Demand (formerly SmartSearch Marketing) took a creative approach to media planning and determined that advertising on software review sites would more likely reach prospects who are further along in their buy cycle. Additionally, we believed that advertising on these sites drove credibility and authority in their industry.
Our 4-Point Approach:
Based on the mindset of the customer while on these review sites, and their phase in the buy-cycle, we were able to write ad copy that was compelling and pertinent.
We created specific landing pages with messaging in tight alignment to these ads, appealing to prospects in "comparison and trial" mode, thus increasing the likelihood of conversion.
We served ads only on particular software review websites; those with the most qualified and relevant audience.
We evaluated lead quality at the ad- and site-level to optimize not just lead volume, but to ensure we delivered qualified leads.
Results:
Immediately we recognized less competition in this space and saw a dramatic decrease in Cost-Per-Click (CPC) in comparison to paid search.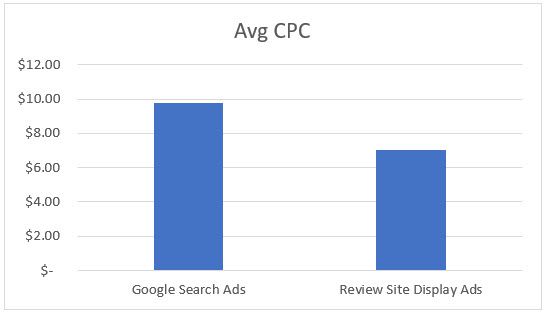 Not only were clicks less expensive, but as we anticipated, the audience had a strong buying intent.  They were further along in the buy-cycle, reading reviews to gather information, and ready to engage with our client's sales team.  Because of this, the conversion rate was much higher.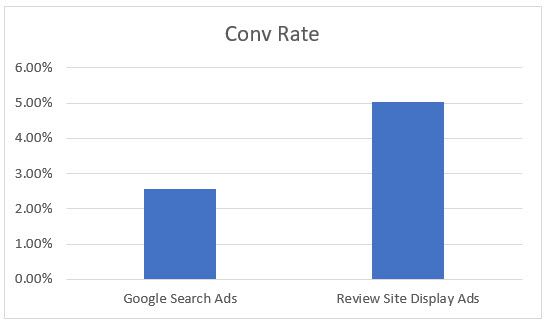 With a lower CPC and a higher conversion rate, the Cost-Per-Lead (CPL) was substantially more attractive.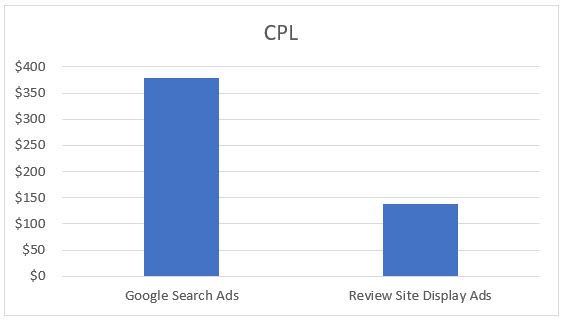 Summary
While paid advertising on Google and Bing is a great source of traffic and can generate a large volume of inquiries, it is important to take a creative approach to media buying, understand the customer's buy-cycle, and explore various ad platforms across the entire digital ecosystem.
We were able to identify a new advertising solution based on understanding this client's customer and listening to their feedback on lead quality.  This creative approach has revitalized digital advertising as an effective lead generation channel for this company.
Don't Miss a Beat!
Receive current information, expert advice, helpful tips, and more…
* Your privacy is important to us.