Today (have you noticed) everyone is a search marketing expert.
Over the past 10 years, the number of search engine marketing agencies has grown dramatically.  This increase in competition has created a lot of choices for marketers.  Many are asking this critical question, "What type of firm should I hire to ensure the best search marketing results?"  In this post I share 4 compelling reasons to hire a Search Specialist…
Types of Search Marketing Partners
Here are just a few of your search marketing partnership options:
MarCom / Branding agencies
Digital agencies
Web-dev shops
Other types of firms including PR and social media specialists
Search marketing agencies
So why should you consider working with a firm that focuses exclusively on search marketing solutions?  I think there are 4 main reasons…
Benefits of working with a Search Marketing Specialist
Deep skills and expertise
Cutting-edge knowledge
Industry connections
Proven experience
Deep skills and expertise
The truth is, successful search marketing programs require marketers with a very unique and specific skill set.
For example, a top-notch SEO Expert possesses a deep understanding of:
Search engine algorithms
Technical aspects of crawling and indexing a website
Searcher behavior and keyword trends
Detailed factors of page ranking
Best practices regarding META Data
Understanding of how website architecture impacts SEO
Optimization of PDFs and downloadable assets
Local SEO practices and multi-location profile management
And the list goes on and on…
The best Paid Search Experts also have a unique skill-set, including:
Advanced certifications in the Google and Bing ad platforms
Years of experience using campaign mangement tools
Effective PPC ad copy and calls-to-action
Best practices for setting-up accounts, campaigns and Ad Groups
Detailed data analysis based on multiple campaign metrics
Effective budget and bid management
Integration with CRM sysstems and sales funnels
Call tracking
etc. etc.
These are the requirements for success.  Does this sound like the skill-set of a brand manager, an email marketer, a web designer, or a PR expert?
Bottom line: for the best results in search, hire a true expert in search.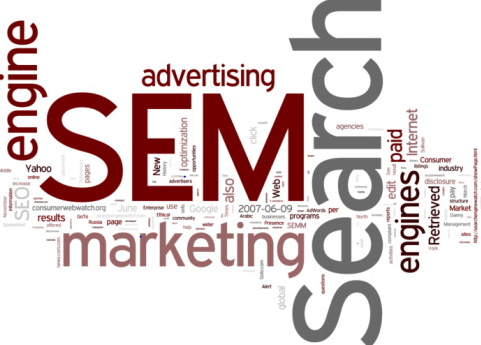 Cutting-edge knowledge
Search is definitely one of the most frequently changing segments of the marketing industry.   To win in this dynamic environment you need a partner who stays current, informed, and "in the know".
According to MOZ, Google changes its search algorithm 500 – 600 times each year.  SEO Experts must stay informed about all these changes, how they potentially impact organic search results and the best ways to utilize changes to achieve a competitive advantage.  (TIP:  Ask your marketing team how they are implementing structured data to support your SEO program.)
Google and Bing are constantly offering new features and functions associated with their ad platforms.  PPC Experts must stay up to speed on these changes and trends, test to determine what works and doesn't work (for your business), recalibrate their ad campaigns to maximize results, and use market changes to beat the competition.   (TIP: Ask your paid search specialist how they are implementing RLSA.)
To stay current our search experts regularly take exams and maintain their certifications, attend search conferences, and participate in industry publications, forums and discussions.
Industry connections
We've been doing this for 16 years. We know people!  We have long-standing relationships with the search engines, industry experts, tool and technology providers, industry associations, conference organizers, and leading search publications.
Knowledge is power. For example, through our relationships with Google, Bing and other search engines we are privvy to market trends, competitive insights, best practices, beta tests and industry  insights.
You need a partner that is well connected and has access to the industry's collective brain power. We may not have all the answers, but through our extended network — we will figure it out.
Proven Experience
Experience breeds success.  For the best results, work with a digital marketing agency who has already successfully managed similar challenges to what you face; a veteran with a proven track record of success.
For example, do you need a search agency with experience driving cost-effective B2B leads in a competitive, expensive marketplace? Or a partner with experience integrating paid search results into CRM systems and sales funnels?
The longer we do this, the better we get. Our staff has an average of 8+ years experience in the search industry, and this vast pool of experience is a huge differentiator for us.
Gain a Competitive Advantage
Generalists provide typical, "me too" marketing and usually deliver mediocre results.  Speciliasts offer unique and valuable skills, a robust tool-set, industry connections, cutting-edge knowledge, and proven experience.
Would you hire your family docotor to perform brain surgery?  Place your search marketing program in the hands of a capable team of search specialists!
Don't Miss a Beat!
Receive current information, expert advice, helpful tips, and more…
* Your privacy is important to us.