Google recently provided a rare and significant upgrade to Google Search Console by replacing the Search Queries report with a new Search Analytics report. The new report has more robust filters and Google claims that the data is "much more accurate" and "calculated differently." Because this tool is so essential to people who analyze or generate organic traffic and leads, it's worth investigating these changes in some detail.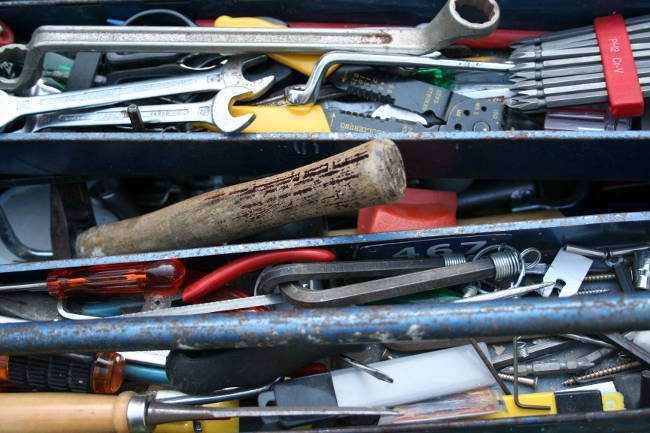 What Is Webmaster Tools?
Originally created as a tool to manage sitemaps, Google Search Console is now known as one of the best sources of SEO data (including organic impressions, traffic/click details and keyword rankings). Ever since Google switched all searches to HTTPS connections (thereby preventing keyword data from passing into Google Analytics), Webmaster Tools is really the only Google tool that provides any useful keyword-level details about organic traffic. It also provides a grab bag of other valuable tools and reports (crawl stats and errors, sitelink removal, structured data audits, internationalization audits, etc.), but the main attraction for SEOs is really the keyword-level data.
Even though it's so valuable to SEOs, Webmaster Tools hasn't exactly seemed like a top priority to Google. The last significant update happened on October 16, 2012 when Google introduced the Disavow Links tools. There have been a few smaller updates each year, but nothing that fundamentally changed the way SEOs interact with the data. That's what makes this update so exciting.
The Old Filters were Clunky & Limited
The biggest difference with the new Search Analytics report is that filtering functionality has been entirely revamped. The old Search Queries report allowed you to filter keywords and webpages by three different categories (search type, location and traffic):

Although it looks simple, these filters were a little finicky. For example, "mobile" was actually mobile web searches, and the "video" and "image" search filters only provided information for desktop searches. These data limitations stood in stark contrast to Google's continually increasing emphasis on mobile search and usability.
The New Filters are a Vast Improvement
The new Search Analytics report allows you to filter based upon several different variables:

All data segmentation choices have been placed in one area, and we now have the same data options and details for desktop, tablet and mobile devices. The biggest change, however, isn't the details provided by the individual filters; it's the ability to use several different filters at one time. You can now easily get click, impression, CTR and position/ranking data for a specific keyword used in, say, video searches on tablets in the US that led to a specific page between specific dates.
Google has never provided ranking data correlated with other filters to this extent. This is a huge improvement and it enables detailed SEO research more than any other product or service that Google has ever offered.
Pages & Queries, Together at Last
The old Search Queries report was essentially two separate reports: Top Queries and Top Pages. Although the Top Pages report showed some keyword-level details for each organic landing page, there were two big limitations:
The keyword sample size was too small to be useful
Google didn't provide keyword ranking data (i.e., "avg. position") in the Top Pages report
Because of this, the Top Pages section of the old report left quite a bit to be desired. Google simply didn't make it possible to correlate individual pages with individual keyword rankings, and a lot of SEOs ended up relying on 3rd party rank checking tools such as WebCEO, Moz and AWR to generate this data.
The new report significantly decreases the need for 3rd party rank checking tools. It combines pages and queries as filters, and by clicking back and forth between these you can easily view detailed keyword data for each page of your website, including rankings (i.e., "avg. position") for individual keywords used to access each page through Google organic searches.
To view this data in the new report:
Select the "pages" filter. A list of the most popular organic landing pages will be displayed.
Select one of these pages.
Now select the "queries" filter (simply click on "queries"). A list of the most popular keywords used to access the selected page will be displayed.
I can easily see SEOs using this new functionality by exporting page-level data each month (note: Webmaster Tools only provides data for the most recent 3 months – if you want to analyze long-term trends you need to export the data and analyze it in spreadsheets).
Differences in the Data
There are several differences in how the data is calculated between the old Search Queries report and the new Search Analytics report. Consequently, it's impossible to do an apples-to-apples comparison between impressions, clicks or rankings between the old and new reports. Here are the most important changes to the data for SEO purposes:
Multiple Impressions Are Now Combined
Google mentions in their FAQ on the new report that impression reporting has changed significantly:
"The old Search Queries report counts every single page in the search results as an impression; the new Search Analytics report counts all links to the same site as a single impression (unless you group, filter, or compare by page)."
This is especially relevant for branded keywords. For example, if you search Google for a company name, it's likely that you'll get several results on the first page for their domain. Google now counts all of these impressions as one impression. This makes sense because you can only click on one result at a time – counting all of the impressions would significantly alter the CTR.
THE NEW REPORT IS LIMITED TO 999 KEYWORDS
The number of keywords available for viewing or export has decreased significantly. The old report would show tens of thousands of keywords, whereas the new report is limited to 999 keywords. Ultimately, this isn't a huge limitation because you can view or export the 999 most popular keywords for any filter setting. If you're a stickler for details, you'll want to use the filters as much as possible to hone in on segments before viewing or exporting your data.
The Sample Size is Mysterious
Webmaster Tools doesn't provide full access to impression and click data. It's always a representative sample, and Google made that explicit in the old report by clearly showing how many impressions and clicks were included:

There's no such indication in the new report. That said, the sample size for unfiltered views appears to be at least as large as the old report. And most SEOs probably won't mind the lack of an explicit sample size because the details in the new report are so much more useful.
Conclusions
The new Search Analytics report is a significant improvement to Webmaster Tools. It allows SEOs to do much more detailed and useful research. The only real problem is that the data is different between the old and new reports. Because Webmaster Tools only provides data for the most recent 3 months, many SEOs have grown accustomed to exporting the data each month and then combining everything in spreadsheets to show long-term trends. Those who analyze long-term trends based upon Webmaster Tools data will need to account for these changes. However, that's a very small price to pay for access to more detailed data. The inclusion of page-specific keyword information (including rankings) is a game changer and it makes Webmaster Tools more valuable than it's ever been for SEO.
Don't Miss a Beat!
Receive current information, expert advice, helpful tips, and more…
* Your privacy is important to us.