Just like an annual physical exam, marketers should regularly conduct a PPC "check-up".  The beginning of the year is a great time to do this type of assessment.  In this post I cover the most important campaign elements to review including ad extensions, site exclusions and search queries.  Improve the efficiency and effectiveness of your paid media program with a 2017 Check Up!
Just as Doctors recommend you have an annual checkup, this practice is just as important and relevant for your Paid Media Account programs.
As we all know, pay-per-click advertising is not a set-it-and-forget-it media program. Campaigns require monitoring and manual intervention to ensure you are running an efficient program that is hitting key performance indices. With the New Year upon us, this is a great time to perform a thorough audit of your current accounts. You may be surprised with what you uncover!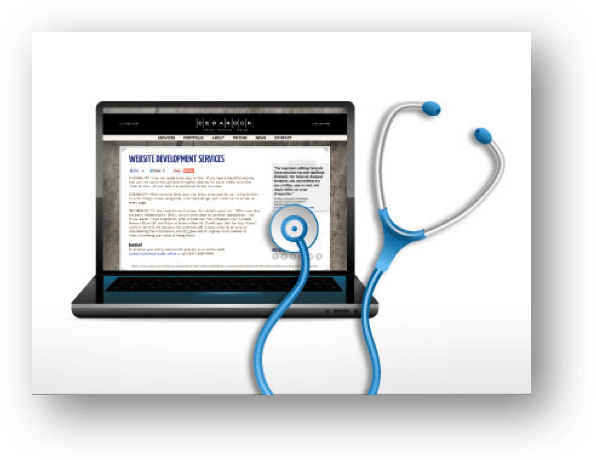 If you are like me and have a young child in your household, whenever someone mentions the phrase "checkup" to you, your brain automatically starts singing "It's time for a checkup, it's time for a checkup! I'm gonna check your ears, check your eyes, find out how much you've grown… "
Keywords Review / Cleanup
When was the last time that you reviewed the keywords within your account? Do you have keywords that are just taking up space but not generating any viable search traffic? Why keep these search terms active within your account consider pausing search terms that have no impressions or clicks within the last year.
Search Query Reports
How often do you review your search query reports, you may be surprised with what you find. Based upon the engines algorithm you may be paying for irrelevant search traffic from search terms that will never equate to a lead or a sale for your client. You should be reviewing the search query reports frequently but if you haven't had the time to do so lately now is the perfect opportunity to set your accounts up for a successful start to the New Year. In addition to helping you identify traffic from irrelevant search queries you may find some hidden gems, new search terms that can help increase the cost efficiencies within your campaigns by added in these key search terms.
Ad Copy
With the recent demise of standard ad text copy in Google, ad copy performance should be reviewed. Keep in mind that you will be unable to make any changes to your standard ad copy other than Pause or Remove. Learnings obtained from ads run throughout the year should be incorporated into a new ad copy testing plan. Identify what's working as well as what's not working. Pause least performing ads within each ad group. Ensure that there is high relevancy between the search terms contained within the ad group and the messaging you are serving within the landscape. In addition, review your call to actions that you are stating within the ad copy to ensure they are accurate with the current messaging on the destination URL.
Ad Extensions
Ad extensions are a great way to get your ads more prominence within the search landscape. In addition to potentially getting you more clicks from valuable searchers. According to Google, ad extensions make your ads more appealing, often at a lower cost per additional click than the cost of moving up a position. Through the implementation of ad extensions advertisers will often see an immediate and highly impactful way to improve their click through rate. Currently, there are eleven ad extensions available in Google and eight extensions available through Bing. How many extensions are you actively using? When was the last time you reviewed your extension? When was the last time you tested new extensions? These are all key factors to helping improve upon your campaign success. Keep in mind ad extension add value to potential customers by being present and providing additional relevant search information.
Site Exclusions
If you are currently running a display campaign for any of your clients, you should be reviewing the placement sites in which the engines are showing your ads consistently. Although, I firmly believe this practice is not often followed by many account managers. You may be surprised to learn the type of sites your ads are appearing on if you are not consistently monitoring the program and implementing site exclusions. More often than not I find non relevant display ads appearing on sites that have no content related to the product offering.  Keeping in mind that some of these ads could be driven by remarketing audience pools.  Now is a great time, to review your site placements and make any necessary adjustments needed.
In addition to the above mentioned areas to review, you shouldn't overlook the basic account settings noted below –
Location Settings
Ad Scheduling (Time of Day / Day of Week bid strategies)
Device Targeting / Bid Strategies
Once you have completed your review of your paid media accounts you will also want to pay close attention to the technical side of your accounts. A technical audit / review can consist of reviewing the following to ensure the accuracy.
Tracking Parameters / UTM Tags associated with each of your accounts
Meta Tags
Database Management
CRM
Container Tag Management
Our industry is continuously evolving, as digital marketers it is important to stop, take a deep breath and get back to basics. In the end, the time spent will be completely worth. Enabling you to run an effective and efficient paid media account for your clients.
Don't Miss a Beat!
Receive current information, expert advice, helpful tips, and more…
* Your privacy is important to us.