The impact of the human element in B2B paid advertising text and how it can help PPC (Pay-Per-Click) ads stand out against niche business competitors.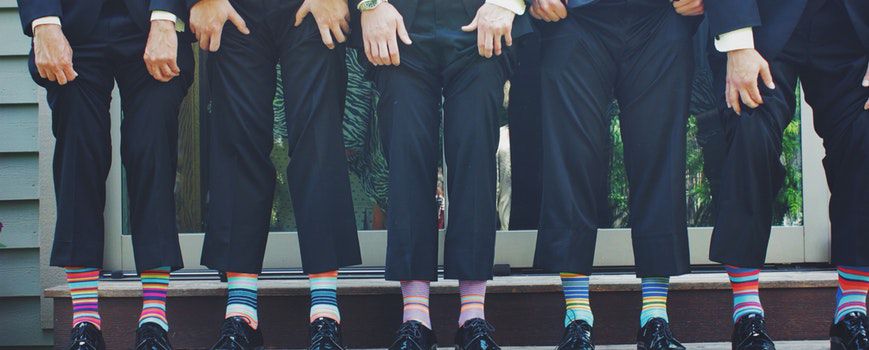 Often when advertising to other businesses, we focus on the technical aspects of the products; The business impact, the features, benefits and all the other facets that are absolutely key for any decision-maker to understand when comparing high-consideration products, services and software for their business.
While it is important to note these aspects throughout the campaign funnel, one should never forget that regardless of the size of the business, the impact of the decision, the power of the key decision-maker or decision-making team, they are still human beings who still seek connection, a strong level of customer service, empathy, understanding, trust and transparency.
Your PPC (Pay-Per-Click) Ads Should Establish Trust
A CEO making a large investment in a software suite for their business is just as risky and personal as an individual dipping into their life savings to invest in higher education. Regardless of what we purchase, we often choose to purchase from the human selling it and from the company standing behind it more than directly based on the product itself.
When we make high-consideration purchases, such as a high-dollar tech item, an automobile or appliance, we have often already done all the research to understand the features and benefits we want. We may also understand that there are many products available to us that have the features and benefits we want and need; we just need to find that extra emotional element to help us make the final decision, and this is where humans come in.
PPC advertising text space is limited, often to a couple of rows encompassing 25-35 characters; therefore, it is important to consider which messaging is more valuable to the overall goals of your business. Your ad messaging should convey business ethics, goals and customer service features alongside your products, services or software features and benefits.
When analyzing competitor advertising campaigns, you may find they commonly list the features and benefits of their product; the same features and benefits that your product has, along with many other competitor products. If you run a similar ad, what is going to compel your potential new client to click on your ad over all of your competitor ads? In this case, your only hope is an inflated bid and a little bit of luck.
Your PPC (Pay-Per-Click) Ads Should Encourage Conversation
The key element to making your ad stand out in a competitive niche, even when your target market is other businesses, is both asking and answering the real questions humans ask to make their purchase decision. With these high-consideration and often long-term business decisions, key decision makers are not only choosing a product, they are choosing a partner, a relationship and a solution they can trust with the future success and growth of their business.
Decision makers need to feel confident and leading with the answers to key client service questions in top of funnel ad text is not only a great way to test ad messaging, but a great way to stand out among competitive niche advertisers.
If you are currently working with or considering a B2B digital marketing agency for your B2B advertising, it is important your advertising partner understands the complete customer cycle of your business, the sales and customer service flow that occurs after the click.
Understanding each facet of your customer cycle is key in reaching your target audience at the right time with the right messaging. This also ensures that your business doesn't overpay for PPC advertising by bidding on the same messaging that your competitors are using. Advertising from the customer service side also gives your business the additional edge of getting exposure and additional awareness for your exceptional attention to client service, which we all know is key to long-term sales success.
Don't Miss a Beat!
Receive current information, expert advice, helpful tips, and more…
* Your privacy is important to us.