A few thoughts on an effective search marketing team…
As the VP of Client Services at SmartSearch Marketing, I do a lot of thinking about what makes a client delivery team effective and successful.
We have a fundamental philosophy at our agency that experts deliver better results than generalists.
This is why we build a robust team of digital marketing specialists to serve each of our clients.  Another reason we adhere to this philosophy is because it is just too difficult to remain a "true expert" in the entire search marketing field. Things are moving very quickly and with significant changes nearly daily.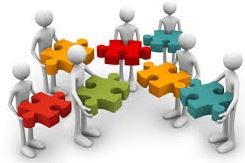 Examples of recent, significant industry changes include: Google Enhanced Campaigns, Google's move to 100% Secure Search (encrypted keywords data), and recent algorithm changes including Hummingbird.
A client services team at SmartSearch will most likely include the following six team members:
Account Director
Paid Search Specialist
SEO Specialist
Conversion and landing page testing expert
Analytics support person
Content development expert
Even beyond this channel expertise we develop experts in specific aspects of each discipline. For example,
We have search marketing experts in social, local, mobile.
We have PPC experts in remarketing, display, video and social ads.
We provide direct access to these experts and specialists. This is not the case at all agencies. Many firms rely on the Account Director as the client's primary (or only) interface.
In contrast, our clients develop direct relationships with their team of SmartSearch experts — when helpful.  The SmartSearch Account Director does serve as a central point of contact and team leader, but our subject matter experts have a seat at the "team table". They provide specific recommendations and share insights with clients.
At SmartSearch we go deep, not broad.
We hire the best subject matter experts we can find, and rely on the Account Director to be the glue that holds the team together.
Learn more about the SmartSearch methodology and our team of experts.
Don't Miss a Beat!
Receive current information, expert advice, helpful tips, and more…
* Your privacy is important to us.