Many marketer's working to generate leads via digital channels get very focused on one single action; the website conversion. In my opinion, this viewpoint is too narrowly focused given the amount of activity that must occur both before and after the website conversion. This post explores how by giving pre- and post-conversion activities more attention you can see an increase in the number of leads, an improvement in the quality of leads, and drive additional bottom line revenue.
The Lead Funnel
I recommend that marketers look at the website conversion as the mid-point in the journey that starts with first engagement activities and ultimately ends with money in the bank. This journey can be represented as the entire length of your sales funnel, or buying process, which in some cases can be many months.
I like to envision the funnel horizontally with the first engagement on the very left and the revenue event on the very right.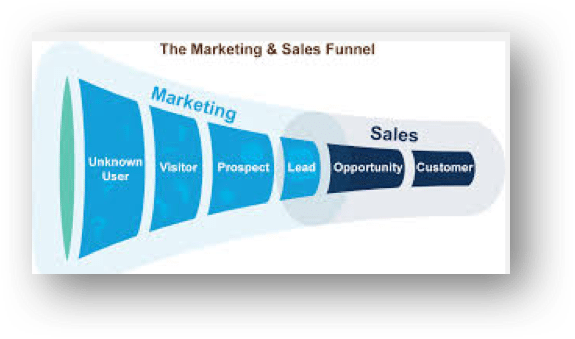 Marketing activities on the left are numerous and represent the very beginning of the engagement process. For example, various searches for general information on a topic.
The middle of the funnel, the conversion, typically occurs on your website or landing pages. Examples of website conversion actions include completing online registration forms for:
Webinars
Whitepapers
Free trials
Product demos
Price quotes
Etc.
As prospects progress to the right, after the conversion, leads typically go into a marketing automation tool and then possibly also into a Customer Relationship Management (CRM) tool. To maximize the value of the leads and ROI you must give each activity the proper care and attention.
To be continued in future blog posts…
Don't Miss a Beat!
Receive current information, expert advice, helpful tips, and more…
* Your privacy is important to us.