In a previous blog, "The Power of an Expert Search Team", I explained our agency's philosophy regarding hiring subject matter experts in each search marketing discipline – paid search advertising, SEO, conversion, analytics, content, etc. In this post, I'll discuss how clients benefit from information sharing across their team of specialists. Here are three specific integration examples that have improved clients' online marketing results.
Landing Page Lessons Improve Website Conversion
At SmartSearch, we combine all paid advertising campaigns with landing page testing. This allows us to maximize ad impressions and clicks as well as engagement and conversion. For pay-per-click (PPC) campaigns this approach allows us to align the search query >> with ad copy >> with the landing page experience.
Through our rapid, iterative testing of landing pages we learn quite a lot about prospects. We gain an understanding of which messages are most compelling, motivate action, and compel conversion. For example: we might test the following titles for a single downloadable asset: "Self-Guided Tour", "Product Demo", and "Product Guide". We know from experience that conversion rate varies greatly based solely on asset name.
We then take these landing page learnings (such as asset name) and turn them into specific recommendations to improve conversion rate on the clients' corporate website.
Compelling Ad Copy Improves Organic Listings
Another common integration point involves taking the most effective PPC ad copy and applying it to website META data.
Through ad copy testing we quickly discover which calls-to-action and which offers compel not just response but also drive conversions. Elements of the best performing ad copy are incorporated into page titles, page descriptions, and website META data in general.
For example, if we learn that promoting "price quote" or "audit" in PPC ad copy is highly effective, we might incorporate these same actions into organic listings as well. This improves listing differentiation, compels response, and drives highly-qualified organic website traffic.
Analytics Insights Improve Device Targeting
Several of our clients have been surprised to learn that a large (and growing) percentage of their website traffic is coming from mobile devices. This might not be unusual for consumer-oriented websites, but we're seeing this trend with many B2B sites as well. Website analytics data (and specifically device usage data) has caused us to modify the way we manage a clients' PPC campaign.
For example, if we learn that a client has a large/growing percentage of mobile website visitors we would likely increase PPC mobile bid adjustments and test mobile call extensions. We would also implement a "designed-for-mobile" landing page with much shorter forms and click-to-call functionality, and we would certainly track and analyze conversions by device type (i.e. mobile devices).
Hire a Single Agency with End-to-End Accountability for Results
These three examples illustrate the tangible benefits of integration between PPC, SEO, conversion and analytics teams. Sharing of information across these disciplines maximizes results and leads to improvement in overall marketing return on investment.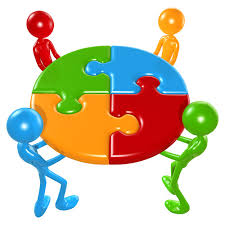 Of course, this type of information sharing can happen across various in-house departments and/or multiple agencies. That said, I believe it most commonly and easily occurs when a company partners with a single agency and holds that agency accountable for managing and improving organic search, online ad campaigns, Conversion Rate Optimization (CRO), and website analytics.
Don't Miss a Beat!
Receive current information, expert advice, helpful tips, and more…
* Your privacy is important to us.