In my previous post I discussed the advantages of working with a search marketing specialist (versus a general marketing agency).  I'd like to take the concept of specialization one step further and explore the benefits of working with an agency that specializes in a particular industry or type of solution – namely B2B lead generation.
My agency, SmartSearch Marketing, is primarily focused on digital marketing solutions for B2B enterprises.  And more specifically, we have a track record of success managing successful lead generation programs for technology companies.  Over the past 17 years this has become an area of expertise for us and today we partner with many B2B technology firms.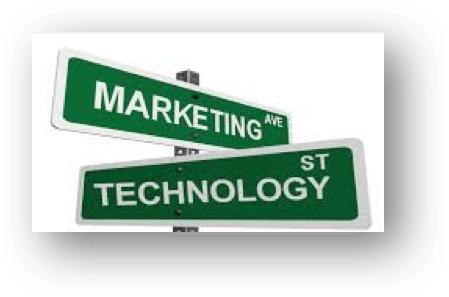 Why Hire a Specialist?
We regularly poll our clients (via an anonymous annual survey) to learn more about their digital marketing strategy.
Here are the top 3 reasons our clients choose to hire a specialist:
Lead gen expertise. Companies want a partner who understands the intricacies of relationship building, prospect engagement, sales funnel integration, marketing automation, CRM, and lead nurturing systems.
B2B marketing expertise. Marketers expect their agency to understand long sales cycles, complex research and buying processes, and selling high-consideration products and services to multiple influencers and decisions makers.
Technology marketing expertise. Technology firms hire agencies that understand how buyers research and compare products, what motivates tech buyers, and the best calls-to-action at various phases of the buy-cycle.
Deep Skills and Expertise
Just as many marketers choose to work with a search specialist because they value deep skills and expertise in specific disciplines such as SEO and Pay-Per-Click (PPC) advertising. B2B marketers often hire a specialist because they require exceptional skills and expertise in digital lead generation.
This type of agency brings deep subject matter expertise, years of experience, competitive insights, best practices, and a proven track record of success working with similar companies to yours.
Your Competitive Advantage
Working with a general marketing agency might be sufficient for a very basic online marketing program that requires simple tactics and techniques.  But, if you are in a highly-competitive, expensive marketplace you will likely require an innovative, well-executed solution designed specifically to beat your competition.  In this case, an industry expert is probably the best choice.
This is why so many B2B technology companies are turning to lead gen experts like SmartSearch Marketing for their digital marketing solutions.
Would you expect your family doctor to perform heart surgery?
Don't Miss a Beat!
Receive current information, expert advice, helpful tips, and more…
* Your privacy is important to us.