Conversion testing ideas and options for a landing page can be virtually limitless. In this post I share the three aspects of a landing page that we have found to be most impactful in terms of increasing conversions, and specifically — registration form submissions.
1. Testing the Call-To-Action (CTA)
This includes not only testing different types of CTAs (top of funnel, bottom funnel) but also different actions within each segment of the funnel. Here are a few aspects of the Call-to-Action that I recommend you test:
Test how will visitors respond to a downloadable asset (top of funnel) vs. a "contact us" action (bottom of funnel)

What is the trade-off here in terms of lead volume and quality?

If we go with a downloadable asset, test what type of asset works best.

White Paper veet vs. Case Study vs. Recorded Webinar, etc.

If we go with a "contact us" type of action, test what type of contact works best.

Request a Deme Trial vs. Custom Pricing vs. Consultation vs. Contact Us, etc.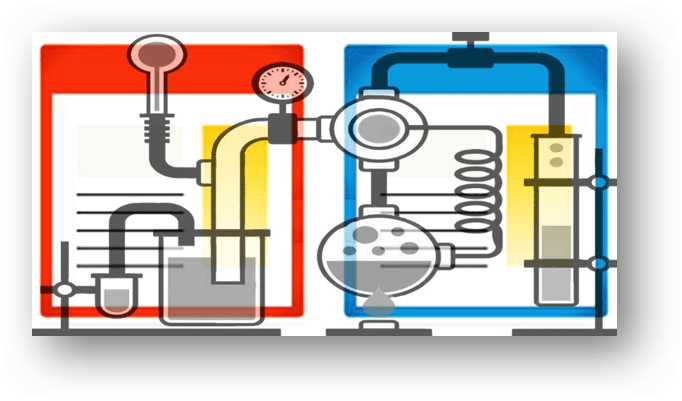 2. Testing the Form Itself
The registration form is the gate keeper for turning visitors into leads.  So, testing the form itself is vital for making this "gate" as inviting and easy to get through as possible.
Some aspects of the form I recommend testing include:
Testing a one part form vs. a multi-part form
Testing the total number of form fields
Testing the number of required fields
Testing the size and style of titles, input fields and submit buttons
Testing form layout – one column, two column, horizontal, vertical, etc.
Testing error/validation messages
Testing inline validation (displayed while completing form) vs. server validation (displayed after form is submitted)
3. Testing the Overall Look & Feel and Layout of the Landing Page
Testing a completely different page creative and layout may not tell you exactly which elements are contributing to an increase in conversion, but this is one of the fastest and most efficient ways to increase overall conversion rate.   After finding a general look/feel and layout that converts well, we can engage in more detailed testing to optimize specific parts of the landing page.
Aspects of general page creative and layout I recommend testing include:
Long page vs. short page
Single landing page vs. a microsite (with additional pages contained within the landing page experience)
One column page vs. two or more columns
Form on left or right
CTA with related imagery above form or to the left or right of the form
A minimal clean look and feel or a bold saturated look and feel
A large amount of imagery and graphics or one or two selective images/graphics
Amount of support text – paragraphs or just a few bullets
Supporting content or not – client logos, testimonials, awards, product overviews/benefit bullets, etc.
I recommend that usability & conversion experts test these aspects of your landing pages.  Incorporate these types of tests into your overall testing strategy and plan.  This type of approach will help you make the largest gains in the shortest amount of time and truly drive real world business results.
Don't Miss a Beat!
Receive current information, expert advice, helpful tips, and more…
* Your privacy is important to us.