Background:
One of our enterprise clients provides web and application security solutions for global companies. SmartSearch manages highly-targeted digital advertising campaigns across several channels to drive prospects to lead-gen micro-sites that we design, develop, host and continually improve through CRO testing.
Challenge:
Avid Demand (formerly SmartSearch Marketing) has been managing a successful landing page program for this company for more than two years, continually improving conversion rate and lead gen results.
Challenge #1: after two years of testing it is difficult to continue increasing conversion rates.
Challenge #2: more than 80% of their website traffic comes from mobile devices so success is directly tied to the mobile experience on the landing page.
Solution:
By focusing our CRO test plan specifically on the mobile user, we were able to drive significant,  incremental conversion improvements where they have the largest impact on lead gen results.
Results:
Over a 12-month period we were able to achieve a 63.42% increase in leads (form submissions) for this client's mobile audience.
Here is a sampling of our A/B landing page tests, focused on improving the mobile experience.
Test:  Update Call-To-Action (CTA) text and changed the text to black on a white background, to improve mobile readability.
Results: Variation I increased form submissions by 15.45%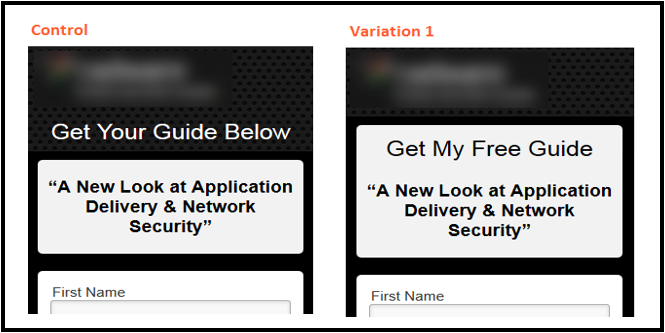 Test:  Add an asterisk (*) to required form fields to improve clarity of requirements on mobile devices.
Results: Variation I increased form submissions by 14.24%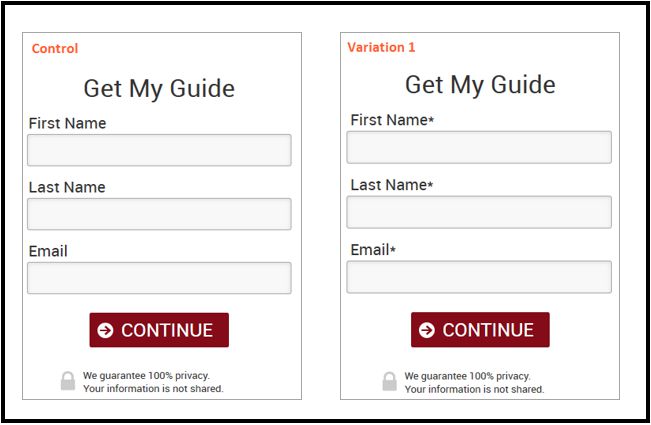 Test:  Add an anchor link to the red triangle to enable mobile users to easily/quickly scroll down to the registration form.
Results: Variation I increased form submissions by 12.20%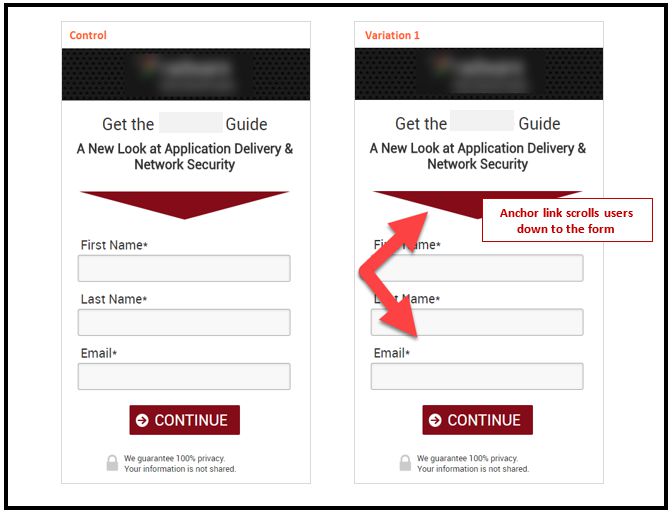 SUMMARY:
By focusing our landing page testing plan on the majority of visitors (mobile users) we were able to devise a testing plan that positively impacted the mobile experience and further increased leads.
Don't Miss a Beat!
Receive current information, expert advice, helpful tips, and more…
* Your privacy is important to us.