Background:
A leading company in the Business Process Management (BPM) software space, hired Avid Demand (formerly SmartSearch Marketing) to provide SEO services, including the optimization of existing website content and blog posts as well as the creation and optimization of new content.
Their website focuses primarily on customer education and lead generation. Goal is to generate qualified leads through registration forms for actions such as: "Request a Demo" and "Contact Us".
Challenge:
The company wanted to improve their online brand awareness and competitive marketing position within organic search results. Their objective is to improve organic search visibility, traffic and conversions.
They have a blog section on their website, but the content wasn't optimized and the blog topics appealed mostly to prospects who are lower in the lead gen funnel and are already ready to engage. Also, the current URL structure of the blog and individual posts did not allow the client to easily isolate and analyze blog results.
Solution:
The Avid Demand team created a successful blogging and SEO optimization strategy including:
Keyword research
Identification of top-, mid-, and bottom-funnel topics
Improved URL structure for blog posts
Editorial calendar and management of regular scheduled blog posts
Optimized blog post content (to support the SEO strategy)
Avid Demand developed blog post content targeting specific keywords aligned with search needs and questions. Top-of-funnel blog posts were placed in a newly created and optimized "101" section of the site to ensure that prospects who were at the beginning stages of their product research process could easily find the information they needed.
Results:
Keyword Rankings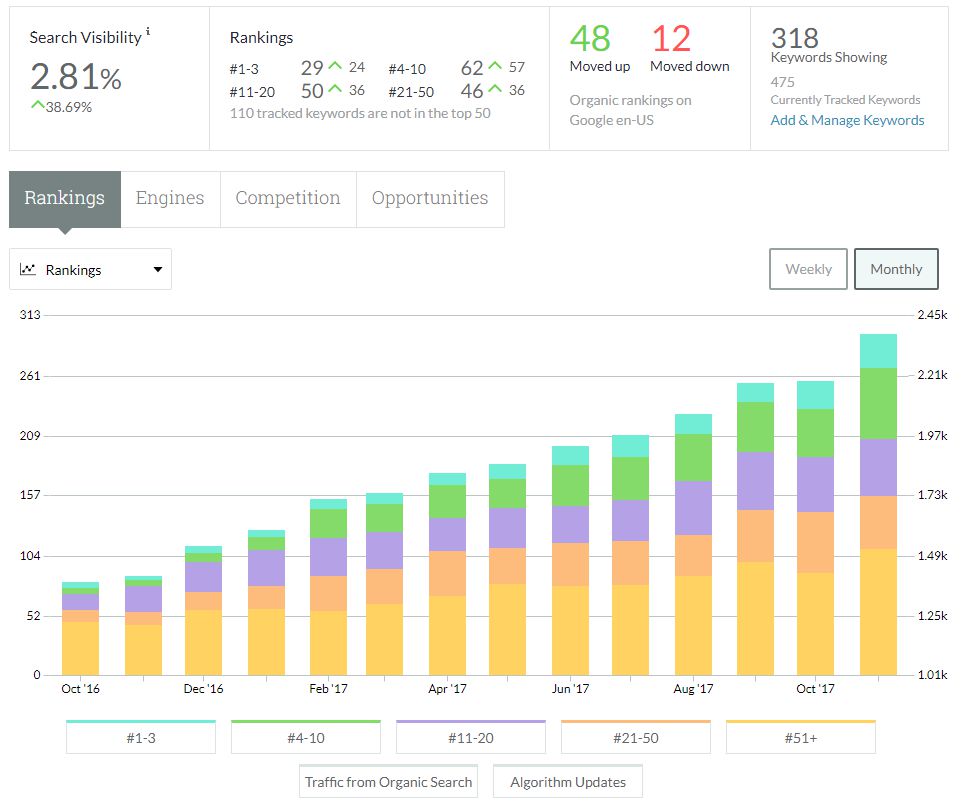 Organic Traffic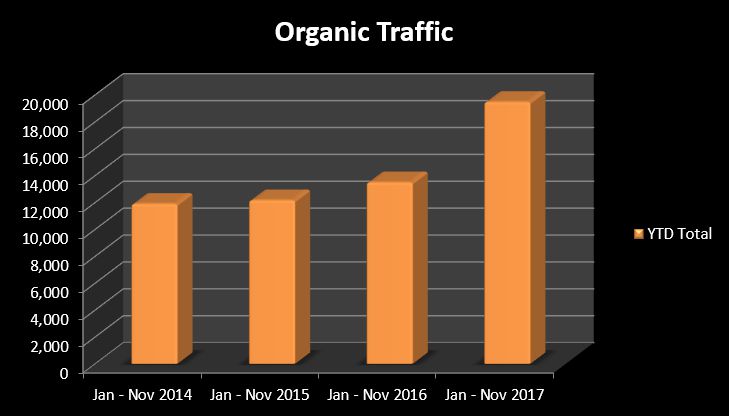 With improved organic search visibility, the client has seen increases in organic traffic.
Organic Goal Completions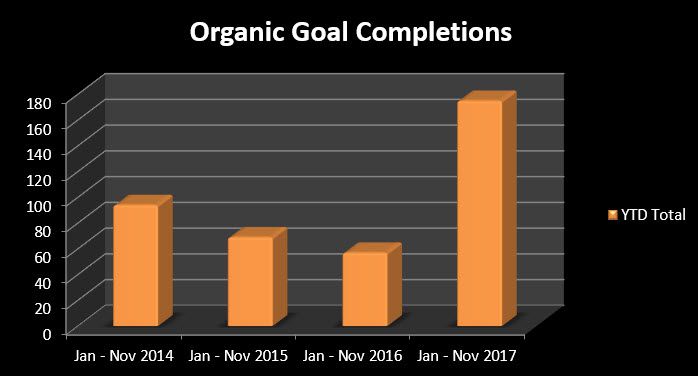 With improved brand awareness and increased organic traffic, the client has seen increases in leads coming from the organic search marketing channel.
New Blog Content is Driving Increases in Organic Traffic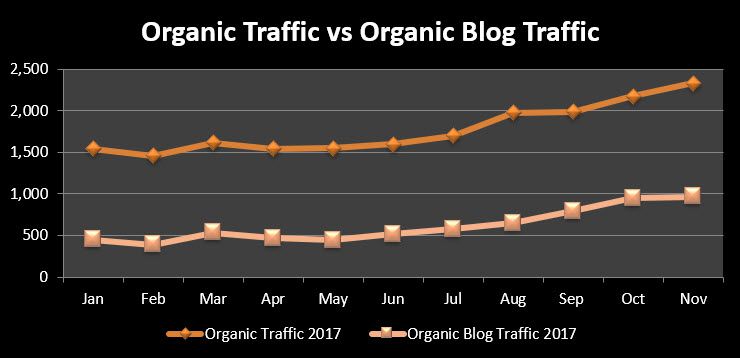 With the new URL structure, the client can easily measure results from blogging and SEO optimization efforts. Blogs now drive 34% of total organic traffic and are the main driver of traffic growth.
Don't Miss a Beat!
Receive current information, expert advice, helpful tips, and more…
* Your privacy is important to us.