"Half of the money I spend on advertising is wasted; the trouble is I don't know which half." – John Wannamaker
B2B marketers often struggle with calculating the ROI of their marketing programs. This is increasingly more difficult if the company has a long, complex sales cycle where deals might take months, if not years, to finalize.  Still, marketers must go beyond performance metrics such as impressions, clicks, traffic and conversions to understand the true influence of digital marketing on revenue and company profits.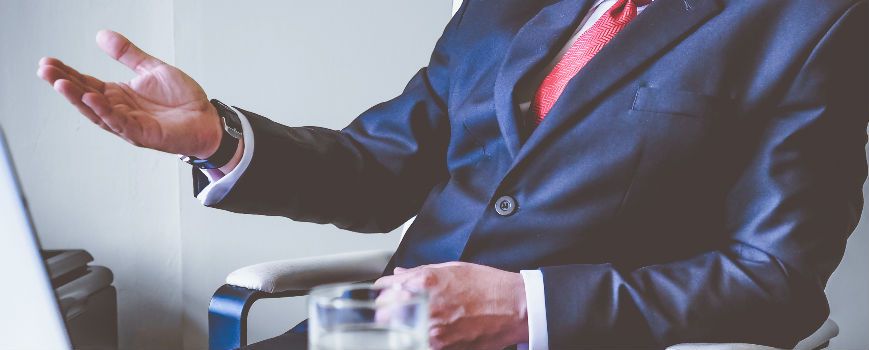 In an ideal world, marketers could compare a timeframe of sales and revenue of the company without any marketing activity (a baseline for revenue generation of the company) to a timeframe of sales and revenue of the company with marketing activity, to illustrate marketing's contribution to revenue generation.  In reality, this baseline is hard to establish as most companies have an ongoing, dynamic marketing strategy and plan. While true marketing ROI calculations can be somewhat elusive, B2B marketers must find ways to assess the value and impact their programs are having on the business.
Why Should B2B Marketers Assess ROI and Business Impact
It validates and justifies spending against marketing initiatives. Marketers must prove the money invested in marketing has a positive impact on the revenue generation capabilities of the company.
It informs where and how to invest marketing dollars. Success (or failure) of marketing campaigns help determine changes in strategy, messaging, spend allocation and channel distribution.
It helps identify efficiencies in marketing investments. Efficiencies allow marketers to scale without spending as much budget to yield greater results.
It supports specific budget requests. Marketers can request a budget that aligns to their strategic initiatives with tangible data and impact metrics.
How Should B2B Marketers assess their Digital Marketing ROI and Value?
Marketing ROI and performance measurements are only as good as the data being tracked into systems such as marketing automation platforms, analytics platforms, and CRM platforms.  Ensuring end-to-end consistency is essential to extracting useful data to inform any assessment of marketing efforts.
But don't get sucked into thinking that bottom-line, last click attribution to sales and revenue is a true indicator of marketing success or failure.  Marketers must consider the entire digital ecosystem and touch-points that happen before, during and after prospects enter the sales cycle.
A truly effective digital marketing strategy will focus on the entire customer journey:
Brand awareness (how should prospects know you exists)
Market positioning (why you should be in consideration among your competitors – and why you're the best)
Solution selling (being in the right place at the right time with the right solution)
Nurture (now that we're talking, let's move this process along together)
Sales enablement (consistent messaging with sales, maintain awareness, etc.)
Customer loyalty and engagement (keep the relationship and revenue, long-term)
Upsell (increase revenue from existing customers)
Marketers should evaluate the impact and influence of touchpoints throughout the entire journey if technology and systems are properly setup and passing data to one another. Then they can connect performance data to business outcomes at multiple stages of a sale.
Choose milestone metrics and KPIs that show trajectory toward ROI (such as MQLs, SQLs, Opportunities) and measure impact on creation and movement of leads through the sales process.  Track the touchpoints that occurred before the lead was acquired and all of the touchpoints through the closed deal and lifetime of the customer to really understand the value of marketing programs.
Consider lead qualification and quality. Top of funnel leads are (generally) easier to acquire but need to be nurtured before they are "sales ready".  Sales teams often prefer leads at the bottom of the funnel that are ready to make a decision or purchase…but how did the lead get to the bottom of the funnel?  The touch-points that helped a lead along their journey from top of funnel to bottom of funnel are very important to business success.  If your marketing strategy isn't engaging at these early touch-points, some other company will be in the position to talk to that "sales ready" lead instead of you.
Leverage predictive analytics to create assumptions about programs.  Calculate lead to close ratios and even more granularly, lead to MQL, MQL to SQL, SQL to Opportunity, and Opportunity to Closed ratios.  This will allow estimations of ROI and business impact for marketing programs that are still in progress.
Proving the Value of B2B Digital Marketing Programs
While calculating true marketing ROI for B2B digital marketing programs can be a challenge, assessing value and contribution to revenue is essential for marketers. Proving that every dollar of marketing budget that is spent now is building something for the future of the company will allow businesses to make informed decisions about marketing strategies and funding. Marketing programs not only influence revenue generation now, but they also strengthen brand equity and customer relationships overtime, adding exponential value to the health and profitability of a company in both the short and long term.
Don't Miss a Beat!
Receive current information, expert advice, helpful tips, and more…
* Your privacy is important to us.