By Patricia Hursh, President and Founder, SmartSearch Marketing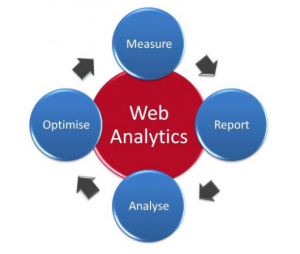 In search marketing it's essential to track conversions, such as contact forms, white paper downloads, and webinar registrations. But if that's your sole focus, you're likely miscalculating and underestimating your ROI on search marketing.
Gain insight into your web visitor behavior and boost sales when you request a complimentary Web Analytics Review
To be successful today, it's essential you measure the collective value of a variety of key online actions. Rather than just using conversions to measure your search marketing success, you should look beyond the initial conversion to the executive-level big picture.
Determining Your Search Marketing ROI – How to Start
To evaluate your search marketing efforts, start with these four considerations:
List all desirable actions that your website visitors can take
Determine which of these actions indicate some interest in your company, products and/or services
Find out how these actions reveal where each visitor is in the buying cycle
Determine the marketing value for each of these actions
Looking at the value of all visitor actions is particularly important for B2B companies with long sales cycles, or selling complex products or services with an in-depth decision-making process. B2B marketers need to look beyond registrations forms and measure the value in engagement and relationship building.
List All Desirable Visitor Actions
In addition to obvious conversions, evaluate all other actions website visitors can take. For example, there is usually monetary value in getting a prospect to:
View a product page
Watch a demo
Take a product tour
Read an analyst review related to your company
Access a client case study
Use an app such as dealer finder, product selection tool, or calculator
These actions generally aren't considered conversions. Therefore, many companies fail to track them or calculate their value when measuring ROI. However, all of these actions indicate interest and engagement, could lead to a sale, and thus are valuable.
Gain insight into your web visitor behavior and boost sales when you request a complimentary Web Analytics Review
Visitor Behavior Reveals the Buying Cycle
To determine the value of each site visitor and action, it's best to determine where they are in the buying cycle. Happily, search marketing usually provides excellent intelligence on where each visitor is in the sales process and buying cycle.
In B2B and complex sales, there are three main categories for leads. Each visitor to your site will likely reveal where they are in the buying cycle. The further visitors are in the cycle, the more valuable they are. The three cycles are:
Early-cycle prospects: These visitors are in education mode and are seeking basic industry knowledge and general market information. Assets that provide a good market overview – or discuss broad industry trends – reveal early cycle prospects, and are great tools for engaging them.
Mid-cycle prospects: They're familiar with the industry and typically are evaluating options and vendors. Mid-cycle prospects usually appreciate – and download – assets such as comparison papers or analyst evaluations.
Late-stage prospects: They're ready to select a vendor/partner and purchase. Late-stage prospects are looking for specific information on packages and pricing, terms and conditions, and service contracts. Visitors seeking this type of information are your most valuable web visitor.
It's essential your website offers information that is meaningful and helpful to prospects in all phases of the buying cycle. For example, many B2B marketers fail to provide information to the early buying cycle demographic. However, it's essential to get your brand in front of potential customers early and often as they research and compare, then select and purchase products and services.
Visitors to your website can take many different actions, perhaps dozens. So how do you determine the value of each? You'll find out when you check out check out Part 2 of this article in my next post. You'll discover how to estimate the value of not only conversions, but just about any website behavior.
Gain insight into your web visitor behavior and boost sales when you request a complimentary Web Analytics Review
Don't Miss a Beat!
Receive current information, expert advice, helpful tips, and more…
* Your privacy is important to us.