If you're fairly new to SEO you may have heard colleagues throwing around the phrase "content gap analysis". If hearing those words causes your heart rate to increase or your palms to sweat — then we have you covered. Consider this a Beginner's Guide to SEO and Content. Here are 5 important things to know…
1. What is a Content Gap Analysis?
A Content Gap Analysis starts with the identification of keywords that your website isn't ranking for, or ranking poorly for. What do I mean by ranking poorly? Well as you know with SEO there tends not to be any absolutes but these are keywords that are ranking on page 4 and beyond within the Search Engine Results Pages (SERPs). Many users tend not go past page 3 within the SERPs which is why it's important to have a strong keyword research strategy in place as some keywords are more competitive than others.
2. How Do You Perform a Content Gap Analysis?
A.   SEO Tools
There are a lot of different tools (free and paid) that you can choose to utilize for your content gap analysis and I'm not here to tell you which tool is better than the other because in terms of finding content gaps, all of them can achieve this goal.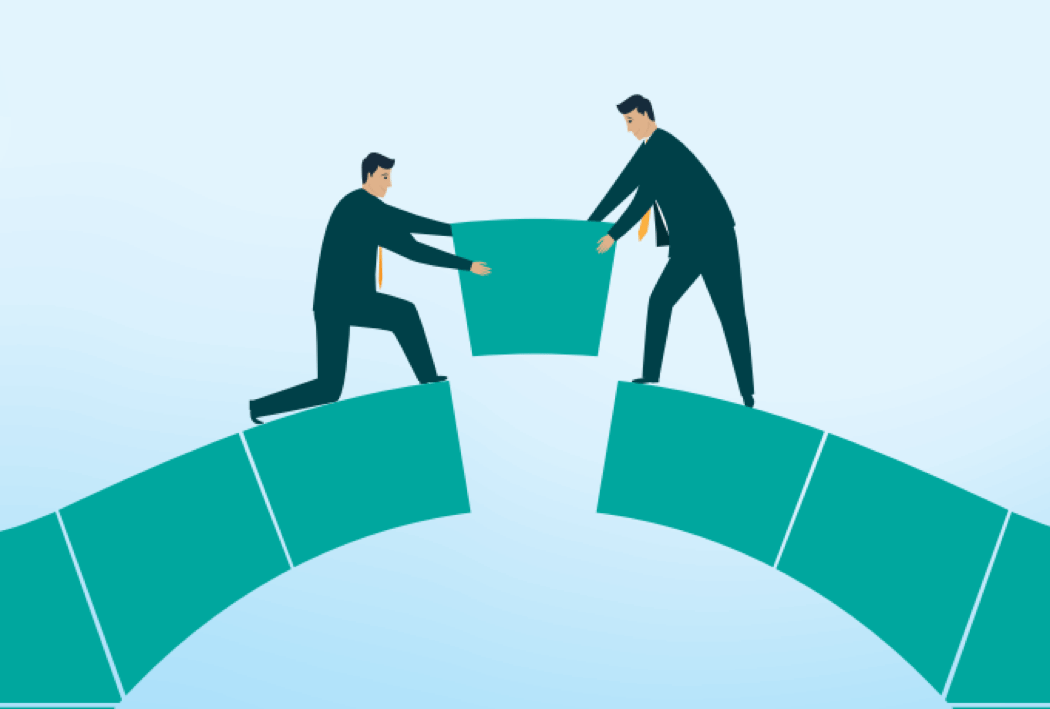 Here is a sampling of keyword research tools you can use for your content gap analysis:
Manually type keywords into search engines (Free)
Google Search Console (Free)
Bing Webmaster Tools (Free)
Moz (Paid)
Brightedge (Paid)
Searchmetrics (Paid)
SEM Rush (Paid)
A.   Ask The Client or Website Marketer
Sometimes it's best ask the client or website marketer to give you a list of keywords that they are interested in targeting and then type those keywords into the search engines by doing a Google Ignonito Search and searching the first 3 pages to see if any of the pages on your client's site are ranking. If they aren't ranking in the Top 3 pages then you know there are content gaps that can be filled.
B.   Research Competitive Sites
You've heard the phrase, "keep your friends close and your enemy's closer", right? The same goes for SEO. Don't forget to check competitor sites to see what keywords they are ranking for. You may find some hidden gems that could potentially add traffic to your site and take away clicks from competitors. Now tell me what client doesn't like the sound of that?
3. How Do You Determine Which Content Keywords To Target?
Remember above I said to make sure you have a strong keyword research practice in place? This is where that comes into play. Make sure you use any of the tools above to view average monthly search volume and impression data for keywords that are most relevant to your business. This data is very useful to ensure you are targeting the right keywords that will improve overall visibility and drive more organic traffic to your website.
4. How Do You Determine If New Content Needs To Be Created?
A.   For Keywords That Aren't Ranking
Many times, poor ranking will indicate that additional content is needed, but sometimes this isn't the case. Make sure you investigate your site thoroughly to ensure there aren't any pages that may have some opportunity to target some of those keywords that you discovered in you SEO content gap analysis. Why re-create the wheel if you don't have too?
B.   For Keywords Ranking on Page 4 and Beyond
It's best to review these pages to see if there are any SEO opportunities that may exist. If not, then this is a clear indicator that you are going to need to generate additional website content.
5. How Do You Fill Those Content Gaps?
Ok captain obvious. We all know what the answer to this question is. Content generation. But how? Well there are a couple ways to approach this and I will get into that more in my next blog post.
I hope this information is useful to you while you are on your SEO marketing journey but if you feel the task is overbearing then feel free to check out our SEO Services page and you can learn more how we can assist you.
Don't Miss a Beat!
Receive current information, expert advice, helpful tips, and more…
* Your privacy is important to us.