Background:
A global provider of enterprise resource planning (ERP) software solutions relies on their website to generate qualified sales leads. To increase lead volume and improve lead quality, the company partnered with Avid Demand (formerly SmartSearch Marketing) to manage a landing page testing program.
Challenge:
The goal was not only to increase the number of leads generated, but also to improve the quality of leads coming from the website.  This was especially challenging because the client wanted to reduce Cost-Per-Lead at the same time.
Solution:
The Avid Demand team created a paid media landing page testing program that included:
Analyzing visitors and needs
Creating valuable downloadable assets
Presenting compelling "call-to-actions"
Providing clear paths-to-conversion
Improving registration forms
The original landing page was redesigned and the above conversion improvements were integrated into each of the pages. After an initial testing period, Web Analytics data was studied again, and additional enhancements were made to the landing pages.
Results:

Avid Demand's landing page testing program increased the client's conversion rate from 5.8% to 12.2%.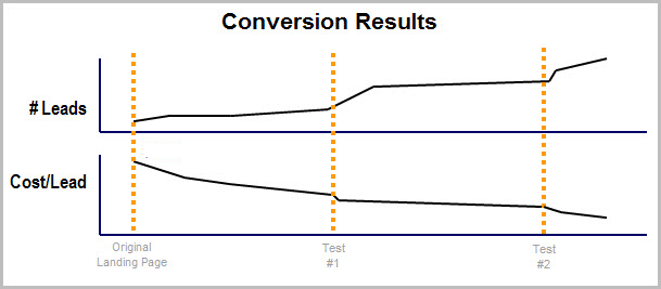 Avid was able to improve lead gen results by offering more valuable marketing assets, and creating more compelling call-to-actions.
As improvements were made to the landing pages, more qualified visitors were taking the desired actions. This helped reduce the Cost-Per-Lead, making the website one of the company's lowest-cost channels for lead generation.
Don't Miss a Beat!
Receive current information, expert advice, helpful tips, and more…
* Your privacy is important to us.