As social media ad platforms gain strength, B2B marketers are testing campaigns on Facebook, YouTube, LinkedIn, Twitter and Instagram.  In 2015, SmartSearch Marketing utilized LinkedIn PPC (Pay-Per-Click) campaigns to support our agency's lead generation program. Here are 5 "lessons learned" that you can apply in your social advertising strategies.
1) Sponsored Updates Outperform Text Ads
Text Ads
Sponsored Updates
In our initial campaign we launched a text ad directing to a landing page containing an eBook download. This strategy did not generate much response and we struggled to obtain clicks and spend our budget.
As soon as we ran text ads against sponsored updates for the same content, we saw a huge improvement. Sponsored updates had a higher click-through-rate, lower cost-per-click, and generated more quality traffic.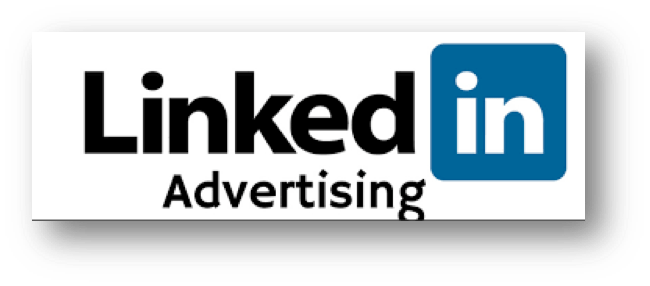 2)  Provide a Compelling Offer
We found that by providing free, downloadable content that directly spoke to our target audience we were able to increase response rate. Our best performing campaigns featured an eBook or white paper.
However, when we offered a free digital marketing audit, clicks and conversions were lower.  Perhaps because an audit represents a higher commitment and something that should be offered further down the sales funnel.
3) Improve Your Landing Pages
People need to be told what to do next. You can have a brilliant ad campaign but if it leads users to a page that is unrelated to the ad, is confusing, or doesn't specify next steps, prospects will abandon the page.
By developing a concise, user-friendly landing page that promised the content prospects clicked-through for, our conversions increased. We form-gated our content, which was important for lead generation and nurturing purposes.
4) Implement Detailed Tracking
By utilizing UTM codes in our ad LinkedIn URLs, we were able to track results (leads) back to specific campaigns, ad copy and images. This enabled us to better optimize the campaign to drive cost-effective, high-quality leads.  Detailed UTM tracking provides much more robust metrics than LinkedIn analytics.
5) Test Various Targeting Methods
Initially we assumed that by keeping our targeting more broad (for instance targeting by industry and job function), we would maximize results.  What we learned through rigorous testing is that more specific targeting techniques (for example targeting by specific job title) actually drove more quality conversions. We had to run several tests to determine our targeting 'sweet spot'.
Benefits of LinkedIn Advertising for B2B advertisers
LinkedIn is as a B2B social platform, so by default, it's a great place for businesses to advertise to other businesses.
LinkedIn's ad targeting is more precise than Facebook or Twitter.  With LinkedIn, marketers can target by geo-location, industry, title, company size, and more.
LinkedIn provides great visibility and ad placement for B2B advertisers.  You can place ads directly in a targeted newsfeeds.   With sponsored updates, your ads show right when prospects login to their account (in the Newsfeed and other places as they navigate through LinkedIn). Your ads are displayed among updates from the connections/companies that prospects follow, not in the side bar where many users do not look.
Challenges of LinkedIn Advertising for B2B advertisers
LinkedIn's ad targeting relies on data from user profiles, which can often be out-of-date or incomplete. This means that the quality of clicks and conversions can suffer.
Also, time spent on the LinkedIn platform can be a challenge.  Social media users and business professionals, tend to spend the least amount of time on LinkedIn when compared to other top social media networks.
According to Jeff Bullas, the average user only spends 17 minutes per month on LinkedIn when compared to Facebook at 40 minutes per day.
This means less opportunity for your ads to be seen and clicked on and can even narrow your target audience even further.
B2B Marketers Should Test LinkedIn Advertising
Tips for testing LinkedIn:
Start with a small percentage of your total online media budget.
Run an initial 30- to 90-day test campaign.
Utilize detailed tracking parameters to optimize your program.
Compare LinkedIn ads to other digital media channels.  We found that LinkedIn ads generated more quality leads at a lower cost-per-lead than our Google Ads efforts.
Good Luck!
Don't Miss a Beat!
Receive current information, expert advice, helpful tips, and more…
* Your privacy is important to us.