In February 2015, Google launched Call Only Campaigns.  These campaigns allow marketers to exclusively target mobile devices and drive phone calls.  In this post I share my tips for effective Call-Only Mobile Campaigns including keywords, ad copy, bid management and ad scheduling…
Unlike Call Extensions where searchers are able to complete two distinct actions (complete a phone call or visit the website for further information); Call-Only Campaigns have only one call to action — which is a phone call.   This is a great option for many businesses, because according to Google, 70% of mobile searchers call a business directly from the search results.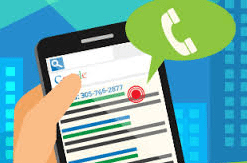 Call-Only Campaigns can only be displayed on Google's search network and allow you to focus your ads only on getting phone calls to your business.
Call-Only Campaigns are not for everyone; your line of business will determine if this is a good fit for you. In my opinion Call-Only Campaigns work well for service industries i.e. dental practices, food service providers, etc.
As with any search campaign, your Call-Only Campaign should be structured using distinct campaigns and ad groups enabling you to funnel the correct search query and device to the most relevant search ads.

Call-Only Tips and Tricks
Ad Copy.
When writing ad copy for a call only campaign, the phone number will be prominently displayed within the ad text.  Google will ask you to specify the company's website, but the searcher will not be able to click through to the site.  Also, although Google has you specify the business name, this information is not displayed within the ad text.
To help qualify the caller, I have learned that it is very helpful to display your business/company name within the ad text.  Even though this utilizes a portion of the extremely limited character space, I have found that it was necessary to help decrease calls obtained from users who were actually looking for another business.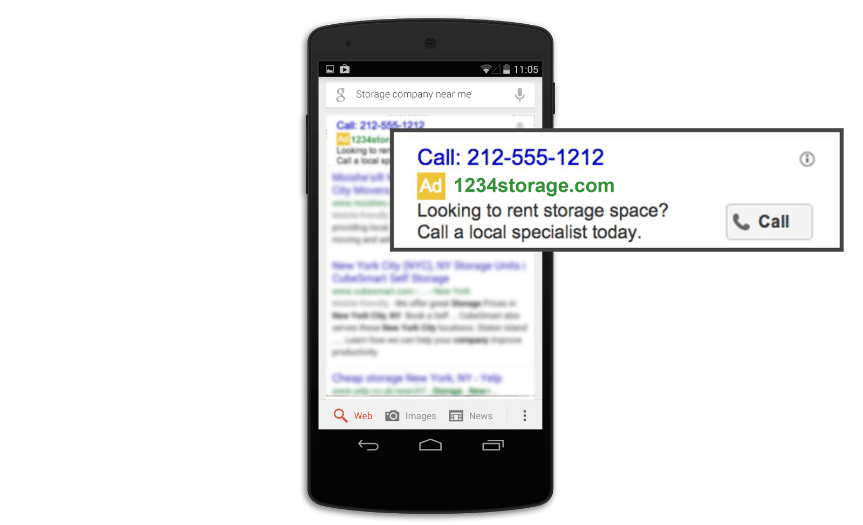 When searching on a mobile device, the search results view is substantially smaller than the desktop view.  I have found that searchers don't always thoroughly read the ad text, and often just click on the first text they see. For my client this resulted in a lot of erroneous phone calls.
Click Costs and Bids.
In my experience the average cost-per-click on a Call-Only Campaign is significantly higher than a desktop click. Keep in mind that (as with your search network campaign) the average cost per click will vary based upon market demand. The mobile landscape is highly competitive and search results are typically limited to two ads. If your bid is not competitive your ad will not show, causing you to lose out on potential conversions.
Keywords.
Since the landscape is so competitive you may want to limit the number of search terms that you have active within your campaign. I have found positive results with running my campaigns with a smaller number of top converting exact match keywords. Keep in mind that running on exact match only will limit your audience size, so I recommend that you also include a few terms that have proven to be successful in broad match modified.
Defining Valid Call Conversions.
At this time, you cannot view phone call conversions at a keyword level. Be sure to pay careful attention to how you set up your call conversions within your account taking into consideration the length of call for which you would like Google to consider the call a valid conversion, or not.
Ad Scheduling.
To ensure a positive user experience, don't forget to consider ad scheduling. With the added expense incurred through a Call-Only Campaign you want to make sure someone is available to answer the phone when it rings. Set your ad schedule to correspond with business hours.
Negative Keywords.
As with any search campaign, don't forget to check your search query reports to eliminate search traffic from keywords that resulted from non-relevant search terms.
Your Call-Only Campaign will require constant monitoring. Optimization tactics should continue on a consistent basis. Following best practices will ensure a successful Call-Only Campaign!
Don't Miss a Beat!
Receive current information, expert advice, helpful tips, and more…
* Your privacy is important to us.