One of the most important elements of SEO is keyword research. As a business, it's important to know how people are searching for your products and services so you can provide information that meets potential customers' needs.  Today, there are a slew of keyword research tools available.  Here are 4 free tools I recommend…
These tools will help you gain insights into your customers and ensure that you are targeting the right keyword phrases to maximize your SEO results.
Keyword Research Tools
Google Keyword Planner – Google Keyword Planner is a free keyword research tool that anybody can use. Just pick the keywords you want to research; enter them into the tool; review the average monthly search volume and competition for the terms you entered as well as other relevant keyword.  Other features include showing average monthly search volume trends for the past 11 months, mobile keyword trends, device breakdown and more.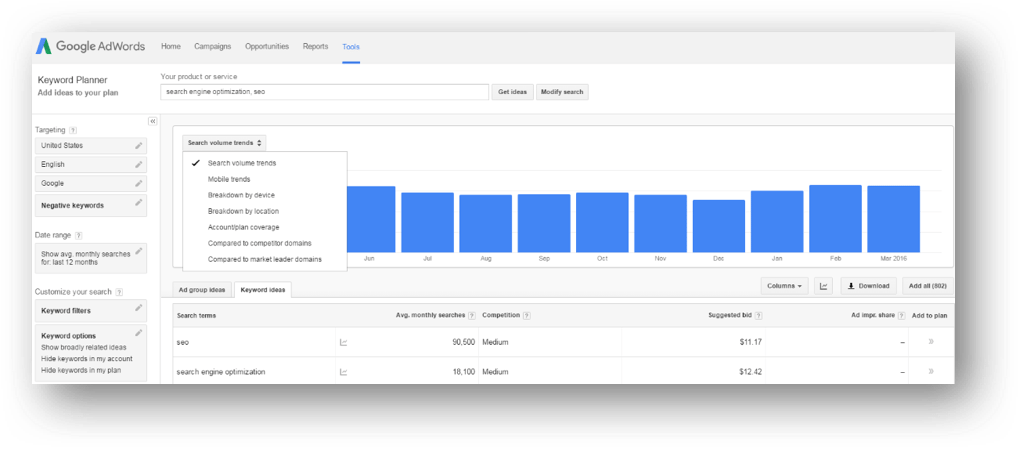 Google Trends – Google Trends is another free keyword research tool but this tool is a little more unique as it shows more historical trends dating back further than the last 11 months. You can also see interest by geo-location and related terms that are rising in popularity. This can help give you an edge on what keywords you should be targeting in your SEO campaign.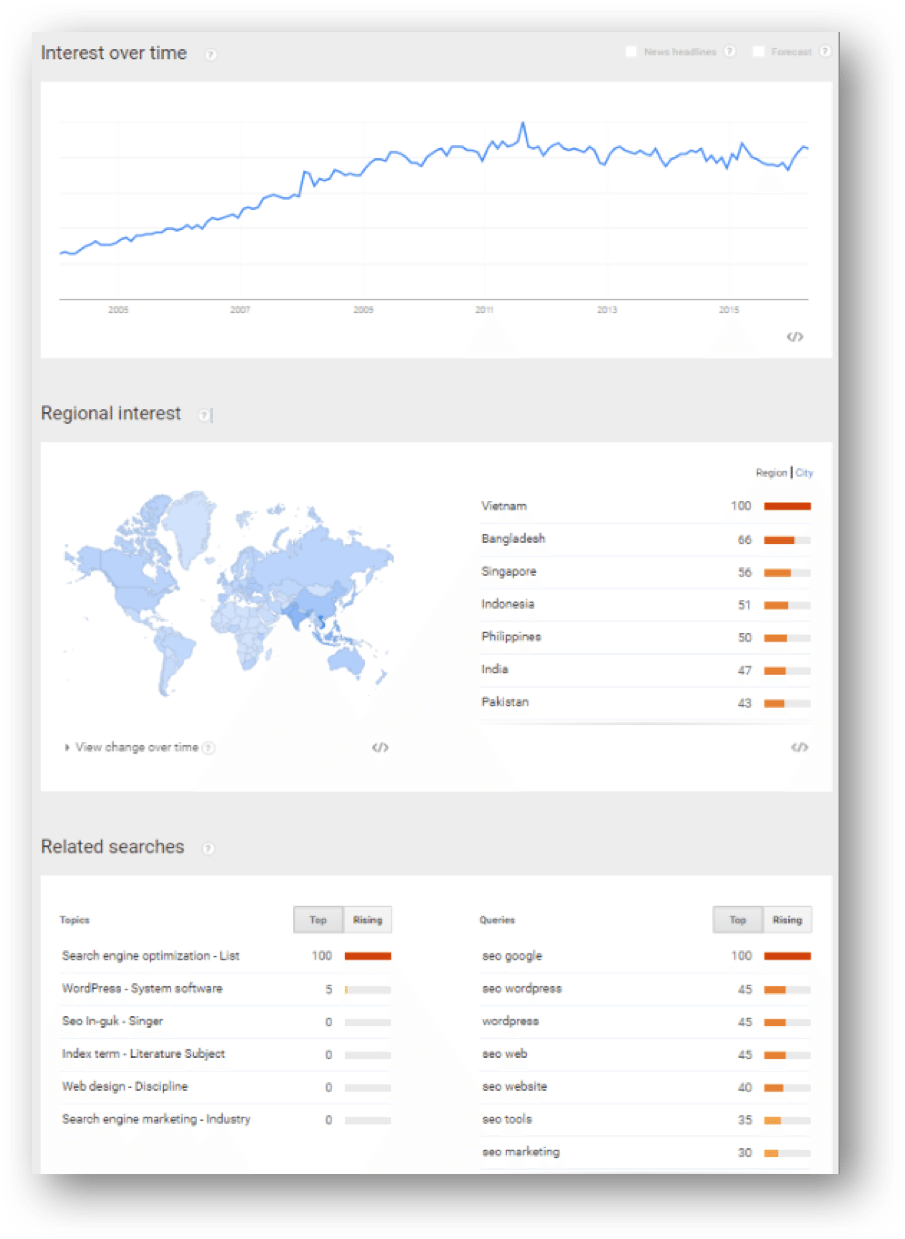 Google Search Console – A good motto for SEO is "If it ain't broke don't fix it, just improve it". Google Search Console is a great free keyword research tool because it shows what keywords are currently driving organic traffic to your site. It shows other valuable search engine metrics such as total clicks, total impressions, average CTR and average position. This tool provides a snapshot of what keywords are currently working for your SEO efforts along with keywords that may need improvement.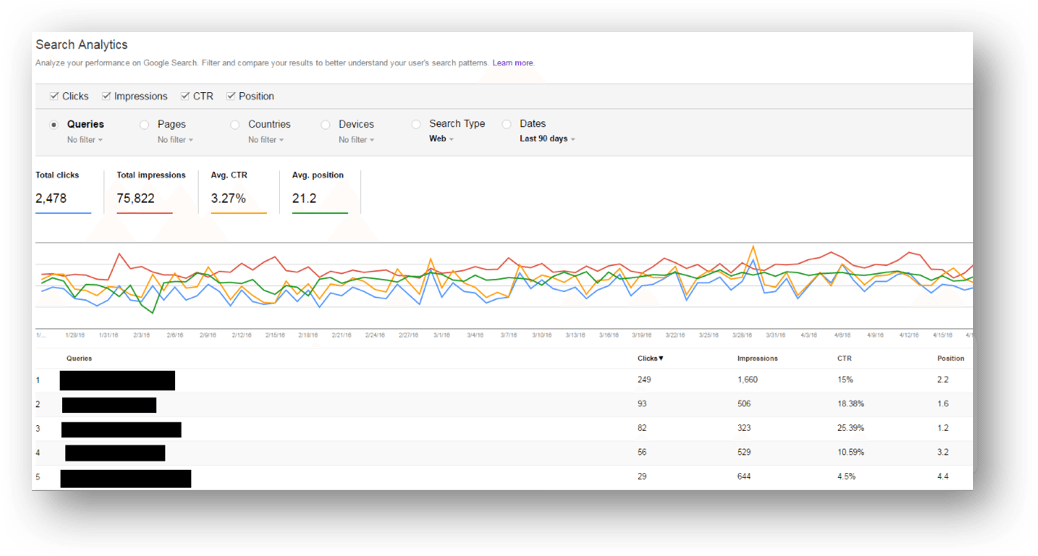 Search Engines – The most obvious tool, but one many forget, is plugging the keywords you are thinking about targeting into search engines like Google, Bing and Yahoo to see what type of listings are returned. Though results fluctuate, this is a good way to understand your organic, competitive landscape. Remember to make sure you aren't logged in your Google, Bing or Yahoo account when you conduct these searches, to ensure that results are not personalized based on your location or search history.
There are a wide variety of keyword research tools at your disposal. The 4 mentioned above are free and can help you create the attention-grabbing content that your potential customers are looking for.
Keyword research is the foundation of any solid SEO Improvement Plan.  Many marketers just don't have the time or expertise, so they hire a SEO Expert to handle this.  Contact us today to find out how SmartSearch Marketing can help provide SEO services like keyword research to help grow your business.
Don't Miss a Beat!
Receive current information, expert advice, helpful tips, and more…
* Your privacy is important to us.